Top Teams 2023:
Team Tandengoud € 69,796
Anne Kaal € 880
Borstbelang € 500
DHL SSC Maastricht € 285


---

Top Fundraisers 2023:
Vera Birkhoff € 700
Marianne Spaltman € 46


2021 OKTOBER ACTIES ()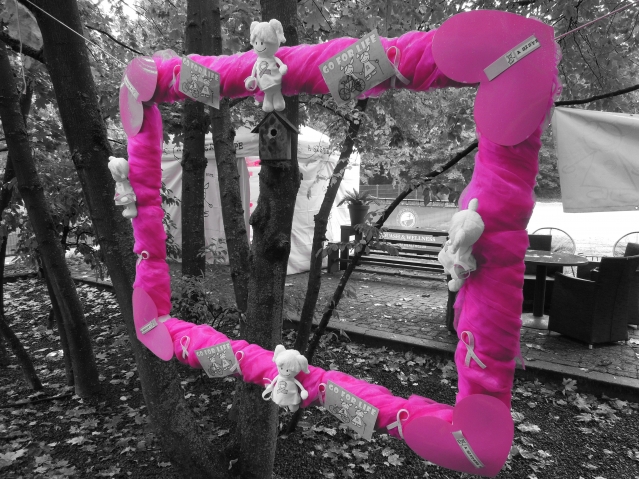 Event details to be determined as the world comes to better grips with Covid-19. We look forward with optimism and hope!


Evenement: 2021 OKTOBER ACTIES
Datum: Vrijdag, 1 Oktober 2021
Starttijd: TBD

Start Locatie: TBD
Routebeschrijving:
map it
Adres:
Stad:
Provincie:
Land:

In the interest of public health, A Sister's Hope will not organize an event for October 2021.

Corporate partners and some past event participants continue actions to raise funds for researchers this year. Thank you! During October, the Breast Health Month, we will announce amounts raised and to which research projects these funds are being awarded.

We will release information about actions of 2022 as we learn more about how the world is going to deal with and heal from Covid-19. In the meantime, we keep our faith in breast cancer researchers and continue trying to find new ways to financially support them. If you care to make or collect donations for breast cancer research in 2021, please go ahead and register here and you will be assigned a participant number and can then begin collecting donations and having your supporters make donations to your participant number via the asistershope.org website. Any question, please contact us at Info@ASistersHope.org.

All registration fees should be paid via DIRECT BANK TRANSFER from your bank to the bank account of Stichting A Sister's Hope. Please note with your payment your name and the name of the event for which you are registering. (Sometimes bank accounts have different names on them than the name of the registrant, so please remember to add your name in the memo.)

Dank je wel!