Top Teams 2021:
Tandengoud Team € 78,587
Rozebloemen € 1,429


---
Top Fundraisers 2021:
Take a Swing at Breast Cancer
in memory of Jinks Jervey-Page (USA)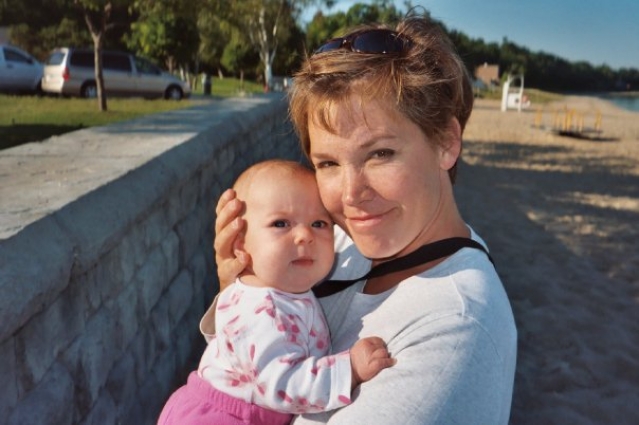 Take a Swing at Breast Cancer is an 18-hole charity golf tournament created and produced by the team of A Sister\'s Hope. The tournament will be a 2 pm shotgun start. Snacks and beverages will be provided along the course. A full, healthy evening meal will be combined with the awards ceremony after all players have finished their rounds. Everyone is eligible for drawings of donated prizes. $50 reserves your spot in the tournament and is part of the total fee to enter. Minimum donation amount is $200.


Evenement: Take a Swing at Breast Cancer
in memory of Jinks Jervey-Page
Datum: Vrijdag, 24 Augustus 2012
Starttijd: 2pm

Start Locatie: Highland Park Country Club
Routebeschrijving:
map it
Adres: 1201 Park Ave W
Stad: Highland Park
Provincie: Illinois
Land: USA

Most people want to do something in the world's efforts to find better treatments and a cure for breast cancer, but walking 60km over two days - A Sister's Hope 60km Walk, October 6&7, 2012 - is not the way some people choose to help. This four-person scramble tournament gives people another option for helping and still offers the challenge of raising a significant amount to fund leading breast cancer research.

Every 13 minutes in the U.S., a woman dies from breast cancer. That equals 18 women during a 4-hour round of golf.

Golfers are asked to swing for a high fund raising goal: $324 Full Round Golfer (includes hole sponsorship and entry to win prizes) or $200 Honor 9 Golfer. MINIMUM donation amount is $200 for tournament entry. This includes the $50 registration fee to reserve your spot.


Full Round Golfer: $324 ($18 x 18 holes) Honors 18 Women
Golfers entering at this level will receive:
Tournament entry
Post-golf, alcoholic beverage vouchers
Posh goodie bag
Course catering vouchers
Raffle drawing ticket
Dinner
Hole sponsorship (non-exclusive)
Entered to win a prize valued at more than $100 (only Full Round Golfers are eligible to win)


Basic Golfer: $200
Golfers entering at this level will receive:
Tournament entry
Post-golf, alcoholic beverage vouchers
Goodie bag
Raffle drawing ticket
Dinner


Register as a Full Round golfer. If you are unable to collect the minimum amount for that level, you still join us and will participate at the level equal to your donations.

These amounts can be reached by collecting donations from other individuals who would choose to make a financial contribution instead of donating their time to participate. Please keep in mind that the testing of one tissue sample for some of the breast cancer research being done costs $260. Top fund raisers will receive special awards in addition to the deepest of gratitude from the breast cancer community.

CORPORATIONS can make this an employee benefit and a marketing opportunity by sponsoring a foursome, or two or three. Teams can wear logo shirts and their companies can contribute items to all players' goodie bags. Individual golfers also can register and will be placed into a foursome if they do not create one on their own. Since space is limited, participants are asked to make a reservation as soon as possible.

Questions? Write to us at Info@ASistersHope.org.

Hole Sponsors
A and N Mortgage, Kiki Calumet
ATI Physical Therapy
Winning Smile Dental Group, Polly Reese, DDS
Linda Kuczka, State Farm Insurance
Ashland Tire & Auto
Tigers Body Shop
T. Salon & Gallery
Mark Allen Realty, Matt Liss
Jason, Max & Syd Page

Thank you to Four Points Sheraton Downtown Magnificent Mile, Shedd Aquarium, The Houndry-3945 N. Sheridan, Scottie's Highland Tails, Starbucks, Soggy Paws, jeweler Patricia Locke, The Irish Oak/Big Onion Tavern Group, Highland Park Country Club, Suzen Cook/Lumbar Lounge, KIND products, Pet Supplies Plus-7031 N. Lincoln Ave., Proline Golf, and sola restaurant for in-kind donations for the 2012 event.




LOCATIE:

Highland Park Country Club
Meer informatie over Highland Park Country Club


SPONSORS:
A and N Mortgage, Kiki Calumet
ATI Physical Therapy