Top Teams 2021:
Tandengoud Team € 78,587
Rozebloemen € 1,429


---
Top Fundraisers 2021:
AMBASSADORS

Here we present the ambassadors of A Sister's Hope!



Tracey Fuchs , U.S.A. Field Hockey Olympian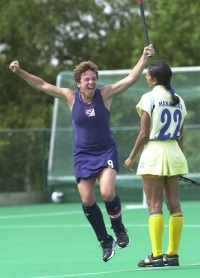 "I was so excited when I heard about A Sister's Hope, for a lot of reasons. I am one of four girls in my family, so being a sister is a big deal for me. It means that I know that I have others who I can depend on and who will be there for me no matter what.

It means that I have three sisters that I watch out for and whose successes I celebrate, just like they do for me. The message of A Sister's Hope is "let's be there for each other, let's commit to something important (beating breast cancer), let's work hard and persevere, and let's WIN!" When I was an Olympic athlete, and through all my years of playing field hockey at every level, that's exactly the spirit that my sisters and I had for each and every sports challenge (they all played field hockey too!): get out there, try your hardest, work together, believe in yourself, and make a difference. Whether it's field hockey, a golf tournament or a walk to raise money, or any other of life's challenges, the principles are the same: we all have something special to contribute, and if we put our minds and bodies to it, we can make a real difference. I'm thrilled to be an Ambassador for A Sister's Hope, because I know we CAN make that difference, if we all work together!"

More Info on Tracey Fuchs


Olga Commandeur , Track & Field Olympian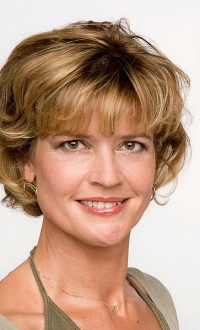 "I'm a woman and my body is important for me. I'm hosting a daily workout show in Holland. Every single day I'm working for a better health of Dutch people as well as staying in good health myself.

In the future it would be great if people with breast cancer will get a better treatment, a sooner treatment and a more adequate treatment. Besides better treatments, I think it's important to expand research to find possible prevention methods for breast cancer. That's why I want to support this walk and A Sister's Hope mission. I want to start the walk with a warming-up with all the participants."

More Info on Olga Commandeur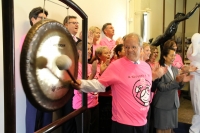 Cees Vervoorn , Director of the ALO in Amsterdam and three-time Olympian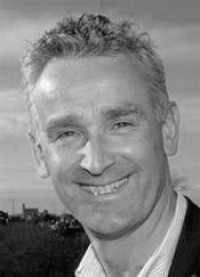 "It's important for everybody to have a healthy and active life. That's why I committed a big part of my life to all kind of sports.

As well as my own professional career as a swimmer as well as a coach and director of the Academy for Physical Education, I encourage everybody to be active! A Sister's Hope 60k walk is a great example of people who are not only physically committted to the fight against breast cancer. The 60k walk will inspire people to be active, makes them stronger and shows all the people in Holland that we all have to fight against breast cancer."

Cees vervoorn is former olympic swimmer (1976, 1980 and 1984) and former olympic coach (1984, 1988 and 1992). In 1996 and 2000 he was 'chef de mission' of the Dutch Paralympic Team and currently he's the director of the Academy of Physical Education in Amsterdam.

More Info on Cees Vervoorn


Iefke van Belkum , Olympic Gold Medalist, 2008, Water Polo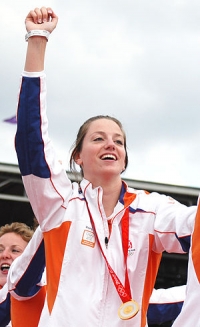 "As a young athletic woman I find health very important. Unfortunately health isn't an automatic fact for everyone. Because of my age I have a smaller chance for breast cancer. Needless to say that I am confident about the necessity for research, especially for young women. Research which is now supported by A Sister's Hope will help me and my generation in the coming years. Obviously I hope for prevention and a greater chance to cure this serious and horrible disease."


Pauline de Wilde , Actress, Television Program Host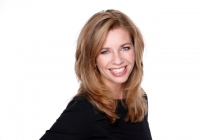 My two sisters, my mom and my girlfriends play such an important role in my life, I can really not live without them. They laugh at my silly habits, they support me when I am sad or they kick me in the butt when needed. So they are my everything, they all feel like sisters, and that's a great feeling, I can assure you. And when you care so much about your loved ones, you hope that they will stay as healthy as possible, so we can make the world sparkle with positive female energy. That's why, when I was asked to be ambassador for A Sister's Hope, I decided right away to support them. Everybody deserves one or more great sisters! The work we do at A Sister's Hope is pure, constructive and can really save lives. That's why from now on, I am supporting them wherever I can. As a Dutch presenter, I hope to be able to spread the word for A Sister's Hope. Proud to be part of them.

More Info on Pauline de Wilde