REGISTER for EVENTS

Pink Moon Run & Walk bij het Muiderslot
Saturday July 2, 2016
1398 AA Muiden,
Nederland


---

Take a Swing at Breast Cancer-Chicago
Friday July 29, 2016
Highland Park, IL
USA


---

Research Congres 15 September 2016
Thursday September 15, 2016
Amsterdam,
The Netherlands


---

Take a Swing at Breast Cancer
Friday September 16, 2016
Amsterdam-Duivendrecht,
The Netherlands


---

10-jarig jubileum
60K Walk Amsterdam 2016
October 1 - 2 2016
Bussum-Weesp-Amsterdam,
Nederland


---

Pink Moon Run & Walk
Saturday October 29, 2016
Jackson, MO
USA


Top Teams 2016:
Team Piece of Cake € 18,200
Rozebloemen.nl € 6,551
March4One € 4,754
Team Rock It € 4,438
Sport 4 Sisters € 3,818
MacsWalk € 3,087
Borst Vooruit € 2,128


---

Top Fundraisers 2016:
Mark Spanbroek € 3,332
Jose Degens € 2,531
Ria Vermeulen € 1,750
Debbie Vries-Werson € 1,670
Marianne Spaltman € 1,651
Leonie Hamburg € 1,455
Ingrid Pinxteren € 1,378


---

Top Fundraisers 2016
(In U.S. Dollars)
10-jarig jubileum
60K Walk Amsterdam 2016
Mark Spanbroek $ 3,500



A SISTER'S HOPE

Breast cancer patients don't have time for wastefulness and procrastination. When you donate to A Sister's Hope, the money goes directly and quickly into the labs of brilliant researchers.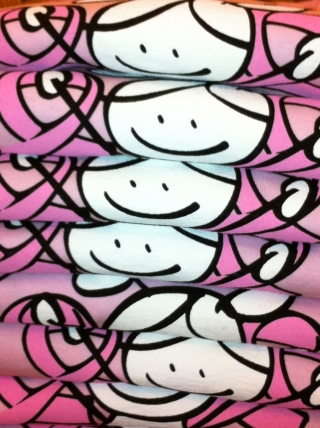 The mission of A Sister's Hope is to find any and every avenue for raising vital significant funding for breast cancer research. As part of that, we create and produce events that raise funds and awareness, and that stimulate mental and physical participation from individuals across all sectors of society to grapple with this disease.

To start making a difference now, find the DONATE button at the top of this page, and check out our Events to see if there is one that's right for you.